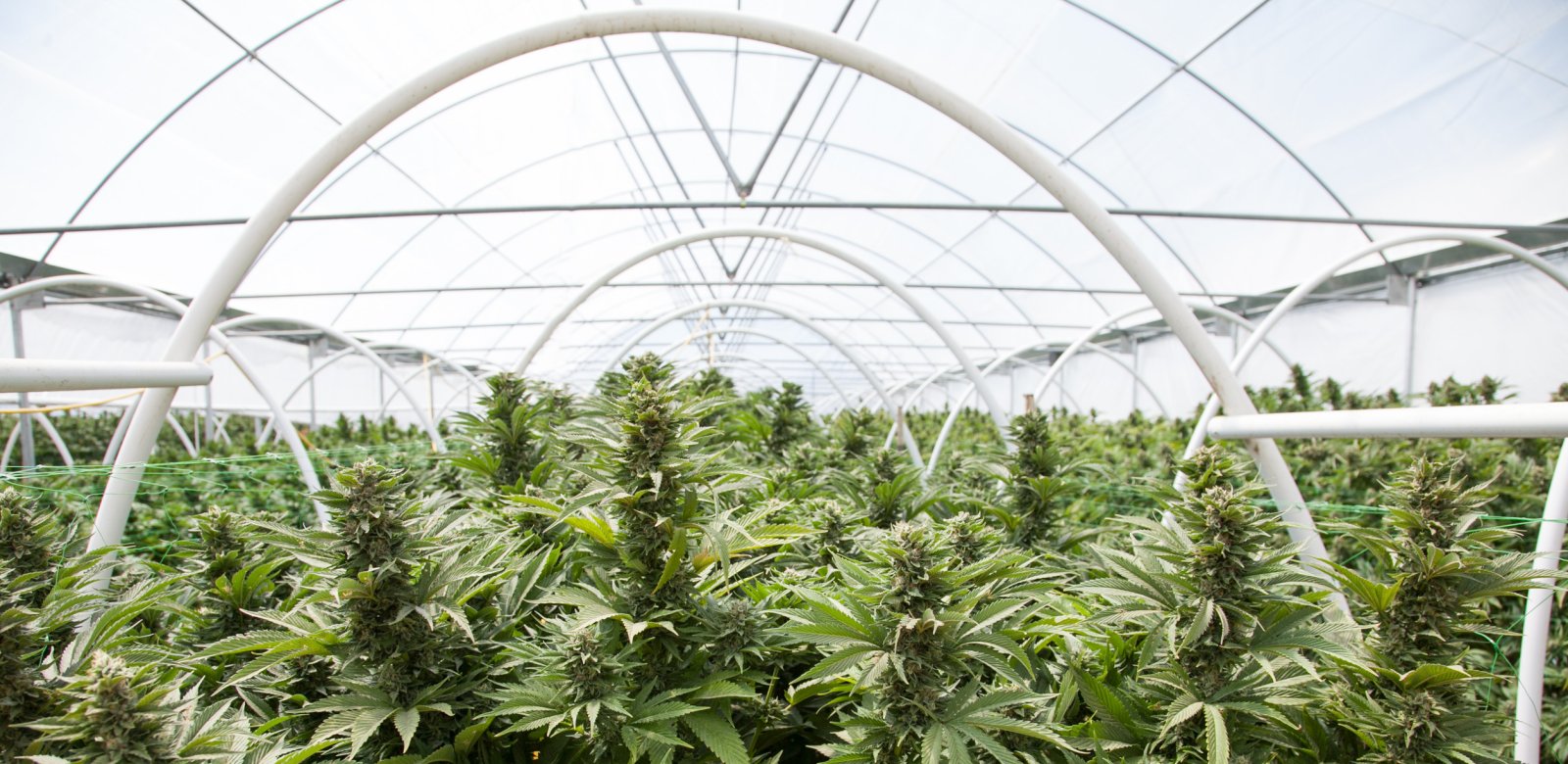 Cannabis and GMP
---
How Good Manufacturing Practices Apply to the Cannabis Industry
Cannabis as a Process
Cannabis cultivation is a manufacturing process very different from most products that make their way onto shelves for consumer purchase. Medicinally grown and recreational cannabis are no different in the processes that brings the seed or clone to a high­ quality product ready for sale in a dispensary. The only difference lies in the requirements to be considered a patient in a medicinal state, or, in fewer circumstances, an adult consumer in a recreationally legal state.
Although cannabis is a different type of manufacturing process, it is not unique. Industries that also have similar long term processes include aged alcohols such as scotch, whiskey, wine and in rare circumstances craft beers. Even though the final products are different, the operational requirements are very similar. These industries require a large up-front capital expenditure to cover the costs of equipment, operational space, and expenses associated with starting a business. Unlike other industries that spread the cost of the initial expense over thousands and possibly hundreds of thousands of items that come to market quickly after commissioning, cannabis will have additional months of waiting until a viable product can be sold to recoup some of the initial losses. Even with high volume manufacturing applications, the return on investment (ROI) is several years if not more, however, in the case of cannabis this ROI period can be even longer. The path to positive sales and achieving ROI can be completely rerouted if a single crop does not make it to market.
The long cycle time between seed germination and sale of cannabis flower gives countless opportunities for problems to occur that could ruin the entire crop. The cycle time can be defined as all the value and nonvalue added activities that bring the product from seed to sale. The nature of the cannabis flower and the means of consumption creates a somewhat unique circumstance for what can cause a crop to be scrapped or discarded. The time in the growth cycle that problems arise can severely impact the likelihood of recovery. Generally, in growth and vegetative stages the plants have much more potential to recover from nutrient deficiency or pest infiltrations. This is due to the fact once in flowering stage, pesticides should be avoided at all costs and any nutrient deficiency will harm yields since the shorter time ­period of this stage does not allow for the plant to achieve its maximum potential. At no point in the process should it be necessary to use pesticide if careful considerations around containment strategies are taken to eliminate pests in the first place.
Risk mitigation is the best approach to being proactive in the unfortunate event a pest infiltration does occur. Cannabis plants in different stages should always be segregated from one another in order to reduce the risk of losing an entire grow operation. This cannot be overstated as the risk of single roof cultivation vs multi-roof cultivation is exponentially higher due to continuous nature of activities. Creating physical barriers along with carefully considered flow paths reduces the risk of pests spreading from one cultivation stage to another. HEPA filtration and environmental monitoring can reduce the spread of pathogens which are more difficult to control in connected facilities. This creates an environment where the loss of a single stage only creates a set­back of weeks, not months, and limits the turnaround time due to sanitization and root cause analysis to hundreds of square feet instead of the entire facility.
Being proactive is the key to success as the feedback loop of cultivation is slow and determining when the crop is beyond recovery can be difficult. The point of no return will vary depending on the situation considering the uncertain nature of horticulture. Well trained employees are key in the identification of problems as cannabis is absolutely not a "set it and forget it industry" like those mentioned earlier. Cannabis has a consistent addition of value added activities through the entire grow cycle. Value added activities can be identified by the inputs that a customer is willing to pay for such as watering and nutrient additions since these activities are vital to the growth and well­being of the plant. However, even these activities can cause problems without careful considerations.
GMPs PROTECT PATIENTS
Patient Health Safety is the primary concern and reason for good manufacturing practices (GMPs). Consequently, GMPs were developed as a biproduct of pharmaceutical medications widely available to the public being contaminated with substances that had caused significant harm to the public. Literally, people died because of uncontrolled manufacturing practices.
GMPs are in place to protect public health. Even pharmaceutical manufacturers today are caught red handed by the FDA and deemed out of compliance. Search for FDA 483 Warning Letters to get a glimpse of what it looks like to be publicly shamed and potential destruction of a brand. Uncontrolled manufacturing of cannabis is no different. The international cannabis community has caught on and have set minimum standards for manufacturing which are based on internationally recognized good manufacturing practices.
In recent years, the cannabis industry in the US and Canada has seen several product recalls as a result of not following compliance guidelines. Illegal use of pesticides pervades our industry as cultivators have not thought through how to run a manufacturing operation that establishes containment strategies (planning, design, and engineering mitigation) in facilities, as well as their procedures. Those product recalls destroyed brands that probably should have never operated in the first place.
In 2016, a California medical cannabis patient used medical cannabis that was found to be contaminated with mold. The immunocompromised man died as result of a pulmonary fungal infection. History shows that when public health is in question, regulations will follow. This narrative describes the major elements of Good Manufacturing Practices and Pharmaceutical Quality Management Systems.
Good Manufacturing Practices ("GMP") and Quality Management Systems ("QMS") are the pharmaceutical approach of total manufacturing process control. They ensure manufacturing processes produce consistent high quality products that meet patient health safety specifications. GMPs are regulated by the FDA, EU, Health Canada, and other international regulations. GMP's and QMS's are most easily understood from the perspective of the International Conference of Harmonization ("ICH") Q7 and Q10, respectively.
SPECIFICATIONS AND RISK ANALYSIS
Quality by design begins with the identification of products that create an intended outcome and the production quantities and turnover rates required to satisfy the market need thus setting the basis of specification generation. All of these aspects are necessary to produce the quality of product that the market will require in order for the business to be not only profitable but sustainable over time. In operations, quality is simply the measure of how well a products conform to customer expectations as well as adhering to federal, state, and local laws and regulations. Otherwise, quality is a relative term that is dressed up with elaborate claims but is not judged on an objective basis that is transparent across the industry.
The approach of using failure mode effects analysis allows operators to understand the potential risks that could be introduced or inherently exist in the process from the introduction of the raw materials through the final steps of packaging and labeling. Key focus is placed in areas that are understood to have increased risk exposure or  limited control of variation into the process. This resulted in designing the facility around the process.
21 Code of Federal Regulations ("CFR") Parts 210 and 211, ICH Q7, and Q10 provide a set of standards  that serve as the basis for ensuring product quality that both meet and exceed the standards of Good Manufacturing Practices ("GMP"). Quality is assured by processes that are well engineered to control critical sources of variation. Systematic, scientific, and risk-­based approaches are used to ensure that all GMP activities are efficient and effective. Information related to manufacturing is presented and maintained in manner that facilitates continuous improvement, data ­driven decisions, and engagement of all employees.
Proper application of GMPs seamlessly integrate all aspects of quality control including in-­process and final release testing parameters and specifications, approving the release of materials at each stage, and verifying sufficient laboratory control records are maintained at all times.
Management support is a key activity of GMPs and QMSs. Management's responsibility is to support the culture of quality and ensure that all aspects of manufacturing are continuously improved. Management is responsible for reviewing documentation related to validation, specification generation, testing methods, and batch records ensuring all are utilizing best practices and are up to date just to name a few responsibilities.
Management must also be engaged in planning to ensure all GMPs and QMSs function relative to the whole operation. Reviewing past performance, identifying operational risks, and making changes to systems is a key role to ensure continuous improvement activities are common and a regular aspect of the manufacturing process.
GMP AND QUALITY SYSTEMS
Resources must be well managed to ensure operations are performing efficiently. This means that personnel, equipment, raw materials, and facilities all meet quality specifications that have been defined by all stakeholders responsible for quality.
Training Systems ensure employees are well versed in procedures and understands their role in ensuring the quality program. Training systems mitigate the risk of employee mistakes that can affect patient health safety. Good standard operating procedures ("SOP") must be established and reviewed with employees to gain valuable feedback on ease of use and understanding. Employees will have various level of skill and SOP's must be documented in a way that communicates vital information that is easily understood and followed.
Equipment Systems are used to characterize all aspects of equipment use, sanitation, maintenance, calibration, and state of validation. If a piece of equipment is somehow essential to the manufacturing process, it must be thoroughly characterized within the equipment system. Facilities are the physical structure and equipment that control the environment. HVAC systems, plumbing, and electrical must be thoughtfully engineered to ensure they meet specifications necessary to manufacture products. Thoughtful design ensures facilities can be maintained, repaired, and improved over time.
Materials Management Systems describe procedures for purchasing, receiving, sampling, labeling, storing, and disposition of GMP ­related materials. Raw materials must be approved before being used in any manufacturing process to ensure they meet quality specifications. The flow of those materials must also be carefully controlled so that contaminants are not unknowingly introduced into areas at risk for contamination. Only approved materials and material flows are permitted within the organization, and all materials entering or exiting the facility are accounted for.
Production Systems consist of the physical process or actionable steps taken to use raw materials, equipment, facilities, process steps, labor, and management that are required to create a product. Regardless of industry, all production processes can be understood from these variables. These variables are the backbone of all standard operating procedures, and must be defined before a single word is written into an SOP. Production is overseen by System Owners (SO) and Subject Matter Experts (SME). SOs have demonstrated skill and/or competence in a given job function and are responsible for ensuring that the SOPs and related documentation applicable to their assigned Quality System(s) remain up­ to ­date and compliant with QMS objectives. SMEs also have demonstrated skill and/or experience in a specialized activity or service. In addition to the duties of a SO, an SME imparts their significant technical knowledge and expertise related to the Quality System.
Raw materials, in-­process materials, and/or final products are tested according to validated testing methods and specifications. Raw data is recorded on controlled QC test plans and are reviewed by management To ensure the test results are valid and meet specifications. Other supporting data is retained with batch record documentation, where final test results are used to create a certificate of analysis.
Packaging and Labeling systems ensure the correct product is packaged into the correct container and labeled accurately. It is a critical point that must be well defined and controlled due to the fact there are few chances to detect non-conformances downstream of packaging. Personnel in the dedicated packaging room are fully gowned and gloved and all environmental conditions are controlled to minimize potential contamination.
Batch Records are reviewed for process optimization and validation. Controlled copies (with time and date stamp) are printed from the Master Batch Record for batch production and contain all related manufacturing activities. From start to finish, all material and labor inputs are thoroughly documented, and ensure that all traceable information has been captured, should a product need to be recalled and evaluated for root causes of not meeting specifications.
Shipping and Warehousing Systems ensure correct materials are received, packaged into the correct shipping packaging, and shipped to the correct customers. This system also exists to maintain traceability of received and distributed materials.
Cleaning/Sanitation Systems ensure risks of cross ­contamination and mix-­ups are minimized through proper cleaning, labeling, and segregation. This system applies to the cleaning of all equipment and facilities used in GMP manufacturing. The effectiveness of individual sanitation programs should be evaluated regularly to maintain validation of processes.
Evaluation Systems provide measurement, analysis, and the basis for continuous improvement. These systems can incorporate various tools and measurement devices that provide information on changes to process or environment. Feedback from these systems is communicated to Management and used as input for the continuous Quality Planning Process.
Laboratory Management Systems coordinate all activities required to analyze raw materials, intermediates, and final products in accordance with Good Manufacturing Practices. These systems can incorporate 1 or of the previously described systems and house all of the relevant data necessary to properly maintain the system.
Deviation Systems describe the documentation and investigation process related to any actions that could negatively affect product quality. Investigation includes root cause analysis with approval/closure based on the adequacy of FMEA/impact/risk analysis and any proposed corrective and/or preventative actions.
Out­-Of-­Specification (OOS) Systems provide plans for investigating results discovered during testing in order to decide whether to validate the initial result or perform additional retesting. Depending on whether a root cause can be found, the investigation proceeds until the OOS result can be confirmed or refuted.
Auditing Systems verify that all vendors and in­house processes comply with current Good Manufacturing Practices and applicable regulations, to identify potential risks to the organization, and to serve as an indicator of system performance.
Corrective Action and Preventative Action (CAPA) systems ensure existing deviations/non­conformities are corrected and their recurrence is avoided. The CAPA System is monitored and reviewed by QA. Annual Product Reviews verify that production processes are in a state of control by performing an analysis of trends and changes. All GMP Final Products are published and reviewed at least annually provided that at least three batches have been manufactured in the review period.
Stability Programs exists in order to generate data to support the retest date of final products and intermediates. Stability studies are performed on all products to establish expiration dating and are performed in accordance with ICH Q1A using pre­approved protocols.
Risk Management Systems provide a means to identify, evaluate, measure, and document risks, including their likelihood to occur and potential impact to systems, processes and/or materials at the facility. The evaluation and mitigation of risk is applicable to all quality systems and operations throughout GMP operations.
DEVELOPMENT OF GMPs AND QMS
Development of GMPs and Quality Systems is a process requiring thoughtful project management that begins with the end in mind. Developing specifications, facilities, processes, and the management of those processes must be done in a collaborative effort incorporating all stakeholders of an organization. Understanding the needs of patient health safety, consumer requirements, and the intended purpose of the product allows stakeholders to accurately develop processes, thereby meeting the needs of all parties.
Good Manufacturing Practices (GMP) and Quality Management Systems (QMS) can all but eliminate all of the problems associated with manufacturing cannabis. Long term manufacturing processes such as cannabis are perfect for the application as risk mitigation and risk analysis of activities are key aspects of these programs. Orion GMP Solutions specializes in consulting and assisting cannabis growers and processors in avoiding these pitfalls through quality by design. Cannabis cultivation is a process unlike most others but can be managed to produce consistent results without many of the risks that can make failure an option. Orion carefully considers all aspects of the process and can help businesses proactively manage their process by reducing risks to tolerable levels so that success is achieved. Risks can never be fully eliminated but careful planning and design of the process with quality in mind allows your business to achieve success in the cannabis industry.