Who is Orion GMP Solutions?
Orion GMP Solutions (Orion) is a Pharmaceutical Consulting Firm that brings expertise in Pharmaceutical Quality Management Systems (QMS) and Good Manufacturing Practices (GMP) to the international cannabis industry. Orion was established in 2015 out of Detroit, MI and is a veteran owned small business founded by Mr. Andrew Samann. Orion's expert staff consists of respected scientists and engineers with years of experience in their respective fields. Our staff's diverse background allows us to bring a wealth of knowledge to the cannabis industry and the development of world-class quality management systems. Our services span all stages of the business life cycle, from project management and facility design to implementation of International GMP and QMS. Our experience with clients in the pharmaceutical, cosmetics, nutritional supplements, aerospace, and cannabis industries provide us with the expertise to ensure that you have industry leading controls in place.
We partner with our clients to develop their processes with a strong focus on quality and adherence to applicable regulations. We work closely with all stakeholders of your project to ensure that quality is engineered into the operation from the very beginning and that regulations are met, avoiding costly retrofits after the facility is built-out and changes are difficult.
Orion continues to develop international relationships with experts and marquee clients across the industry. We are committed to internationally harmonized industry standards that protect consumer safety as demonstrated through our leadership positions within the D37 Cannabis Standards Committee of ASTM International, a standards development organization with over 30,000 members from over 140 countries.
Orion's mission is to provide the highest level of customer service to each of our clients so that they may set new standards of quality in the cannabis industry. It is our belief that through a consistent approach to risk-based systems we can help this blossoming industry be the shining example of what true quality represents in the marketplace.
ORION Project Highlights
Publicly traded Canadian LP (Licensed Producer) – Implementation of ICH GMP Systems, leading to International GMP Certification
Canadian LP – Merger and acquisition due diligence including audit to EU GMP guidelines required prior to acquisition
California Type 7 Manufacturer – Performed all pre-licensing activity through delivery of operational management template, standard operating procedures specific to hydrocarbon extraction through thin wiped film distillation. Represented client to City Planning Commission, City Council, and Mayor, resulting in successful
Canadian LP – EU GMP implementation including gap audit, project management and EU GMP implementation of large-scale multi-facility company. Developed corporate GMP and Quality Management
DEA Schedule 1 FDA cGMP Compliant Applicant – Performed GMP facility design, FDA GMP compliance strategy for pharmaceutical grade research materials, application content development for Drug Enforcement Agency and Food and Drug Administration.
Pharmaceutical supply chain audit of 6 sites for pharmaceutical development firm. Audited to FDA and EU GMP for Contract Manufacturing, ISO 17025 testing laboratory, Good Laboratory Practices for non-clinical laboratory, and Good Clinical Practices for clinical Contract Research
West Coast Fruit and Vegetable Producer – Successfully aided client in facility design and quality management system build out to adhere to USDA & FDA regulations in their addition of cannabis (THC-rich) and hemp (CBD-rich) production
Orion GMP Solutions Consulting Staff
The Orion team is comprised of subject matter experts spanning the science, engineering, and business fields. We work closely on all projects to provide you with a thorough assessment of all risks involved in managing and operating your business. This list comprises the primary consultants that are subject matter experts and perform the majority of our consulting work.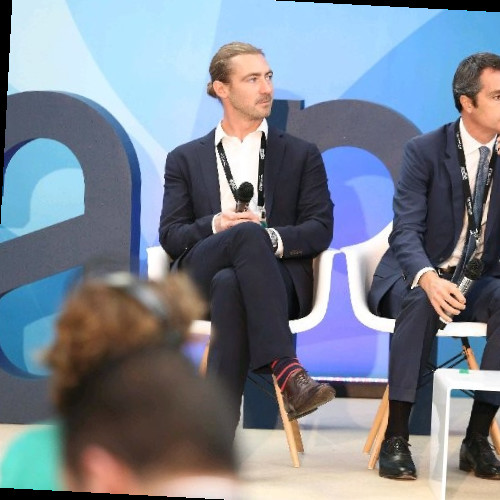 Founder, Principal Consultant, and Chief Executive Officer
Andrew is the founder of Orion GMP Solutions and serves as the Chief Executive Officer and Principal Consultant. As a Sergeant in the United States Marine Corps, he served two tours in Iraq as an NCOIC, leading a team of Marines responsible for quality maintenance management and documentation of over 400,000 life limited critical parts on UH-1N and AH-1W attack helicopters.
Following the Marines, Andrew earned a Bachelor of Science in Biochemistry and worked at the University of Michigan as a bio-analytical chemist, publishing several articles in peer reviewed scientific journals. Andrew's experience spans the fields of bio-analytical chemistry and purification; including pharmaceutical manufacturing of Active Pharmaceutical Ingredients under FDA and International GMP guidelines in an FDA Registered, DEA Schedule 1 Facility.
Credentials:
United States Marine Corps Veteran, Sergeant, Honorable Discharge
Executive Committee Member, ASTM International D37 Cannabis Committee Subcommittee Chairman, ASTM D37.02 Subcommittee on Quality Management Systems
SGS Lead Auditor
Cannabis Speaking Engagements:
Happy Plants Series! "How to find a happy flower when you aren't growing your own". December 2020
MJBiz Engaging Quality "A foundational discussion to elevate the industry". December 2020
CannX "Cannabis flower quality scoring system for terpenoid content and water activity". October 2020
Analytical Cannabis "Defining a quality metric for terpene preservation and stability of cannabis flower". October 2020
Plants to Plants "Don't fear the FDA: cGMP Compliant Facilities Planning". August 2020
6th Annual Emerald Conference: Cannabis Industry Quality Summit. February 2020
Cannabis Radio "Quality Management Systems in Cannabis". December 2019
Cannabisalud Mexico City, Mexico – October 2019
Canna-Tech Sydney, Australia – October 2018
BNN Bloomberg Commodities "Helping the Cannabis Sector Scale Up". August 2018
MJBiz International, Toronto, Canada – August 2018
ASTM D37 Cannabis Supply Chain Standardization Workshop – June 2018
Emerald Science Conference San Diego, California USA – Feb 2018
ASTM D37 Cannabis Standards Committee New Orleans, Louisiana USA – Jan 2018
Canna-Tech London, United Kingdom – Oct 2017 (Invited)
ASTM D37 Cannabis Standards Committee EU Workshop Berlin, Germany – Oct 2017
ASTM D37 Cannabis Standards Committee Toronto, Canada – Jun 2017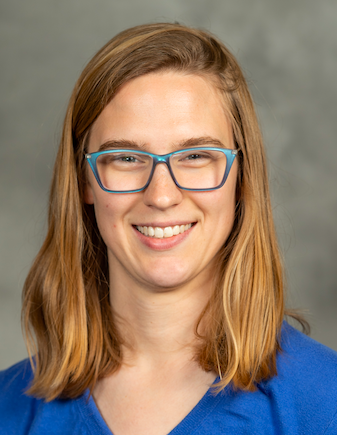 Scientific Advisor / International Distribution Manager
Yvonne DePorre has always had a passion for science and chemistry, growing from curiosity towards the natural sciences. She began her studies of chemistry at Michigan State University as a Lyman Briggs undergraduate learning and research assistant, with particular interests in quantitative analysis and spectroscopy, biochemistry, synthesis, mechanisms, and even wine chemistry. For her PhD in organic chemistry at the University of Michigan, her thesis project was the synthesis of an alkaloid diterpenoid natural product. En route, she worked with Lewis bases as catalysts for synthesizing quaternary carbon fragments as well as computational mechanistic studies. Yvonne defended her thesis in the spring of 2018, and began a role as assistant lab manager at the Michigan state-licensed cannabis-testing lab, PSI Labs, that summer. Leading up to the required testing and licensing requirements that began in 2019, she worked to develop testing for 60 pesticide chemical residue compounds, and at the end of 2019, quickly developed a test for vitamin E acetate in response to emergency news reports. Yvonne is currently a scientific advisor, writer, and international distribution program manager for Orion GMP Solutions. She has written on a wide variety of topics for the Hemp Hacker and Orion blogs and also worked with clients to improve formulation-manufacturing SOPs. She is now setting up systems to enable international distribution of legal quality-controlled medical cannabis.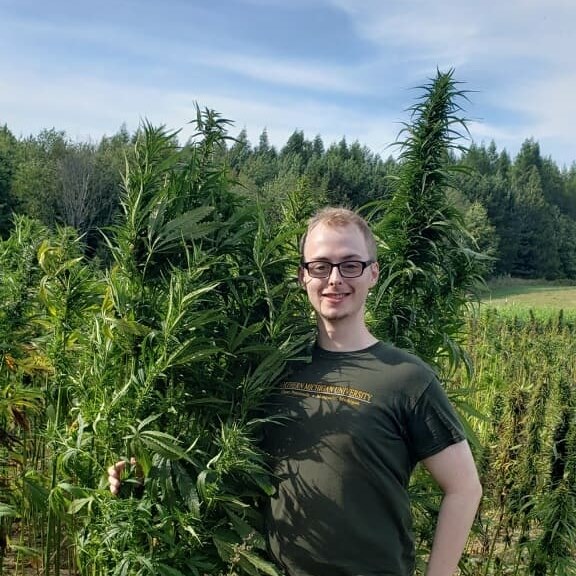 Andrew Hilliard is a budding research analyst at Orion GMP Solutions. His educational background started in allied health which provided a perspective in human physiology and patient need. During that time clinical lab science and biochemistry became of great interest and ultimately a new focus through understanding its impact on human wellness via cherished mentors.
Andrew Hilliard is one of the first graduates of the Medicinal Plant Chemistry Program (MEDP) at Northern Michigan University. This analytical biochemistry program designed around instrumental analysis of medicinal plants challenged candidates with executing their own capstone research. As part of Andrew's capstone research he created an analytical method for extraction and quantification of cordycepin, an anti-cancer drug from the exotic Cordyceps militaris medicinal fungi. This novel project opened the door for future translational research between MEDP and the Upper Michigan Brain Tumor Center while also acquiring equipment that cemented medicinal fungal chemistry into the program forever.
In the present Andrew is working closely with industry leaders in quality management and production of herbal drug products and substances. This challenging industry has encouraged Andrew to continue his professional education by studying industrial GMP statistics and process design to better protect patients and consumers alike. Outside of career Andrew as the founder has continued to support the Medicinal Plant Chemistry Club through technical mentorship and arranging professional opportunities for the club and program at large.